President Obama shows off the White house "Menurkey"
President Obama celebrates
zos Chanukkah
with a pair of White House receptions. The minhag at the white house is to say 2 Brachos  the first שעשה נסים the second one שהחיינו. Since The
hadlaka
was after
shkiah
the bracha of
lehadlik ner shel Chanukah 
was omitted.
Watch Video of white house 2013 hanukkah ceremony
HERE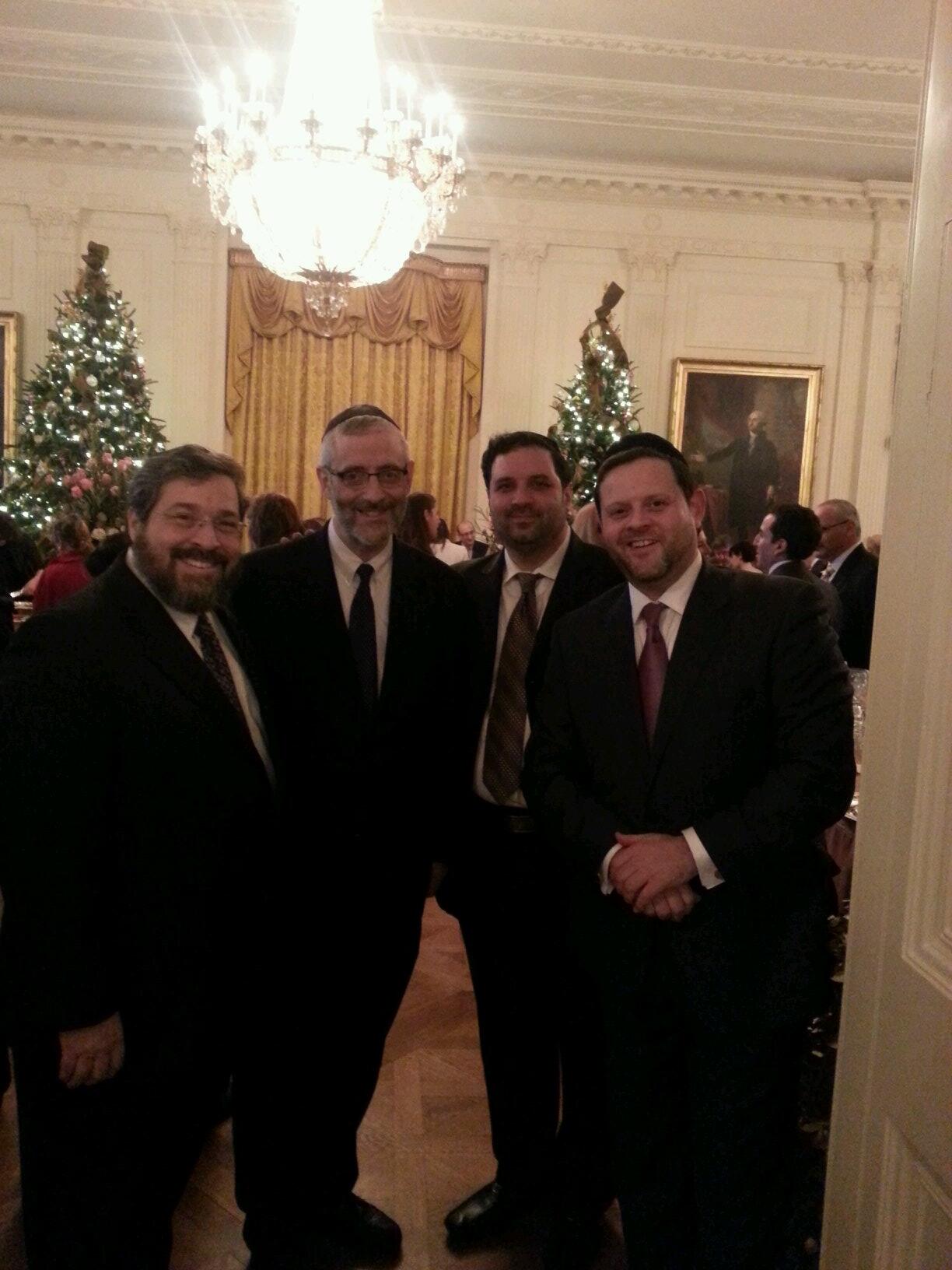 Agudath Israel leadership at the white house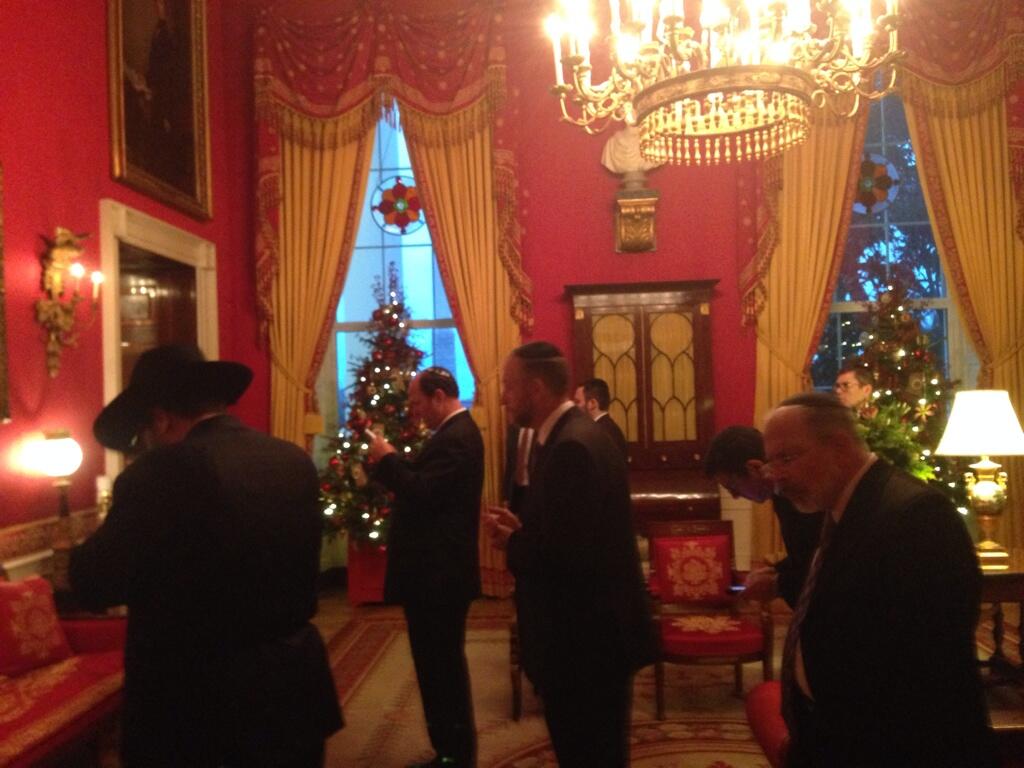 Mincha with a heicha kedusha at the white house
He noted the rare quirk in the calendar that overlapped Thanksgiving with the start of eight-day Jewish holiday. He also recognized some of the people in the audience who are credited with coining unusual phrases to mark the holiday, such as "Thanksgivukkah," a combination of Thanksgiving and Hanukkah, and "menurkey," a blend of the words menorah and turkey.